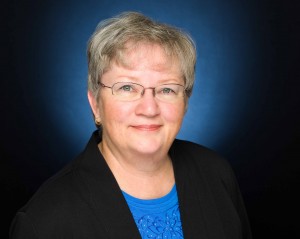 In 1991, Ms. Pusch established CAS Corporate Governance Services Inc. ("CAS") (previously CAS Corporate Administration Services Inc.) to provide corporate governance and senior administration services in a variety of areas, tailored to individual clients' needs.  Since that time CAS has provided corporate consulting services to a number of private and public companies located in Alberta, British Columbia, Ontario and Saskatchewan.  She was a Director of the Canadian Investor Relations Institute, Alberta Chapter, and Director and past Chair of Junior Achievement of Southern Alberta.
Ms. Pusch graduated from Prince Albert Business College with a Diploma (Hons) in 1969; in 1978 she received a Business Administration Diploma (Hons) and a Marketing Diploma from the Southern Alberta Institute of Technology.
From 1969 to 1974, Ms. Pusch was employed in an administrative capacity with the Tax Department, City of Prince Albert; Department of Social Services, Province of Manitoba; and Urbandale Realty Corporation in Ontario.  From 1974 to 1990, she was employed by Canadian Foremost Ltd., a TSE listed company (now the TSX), in a number of administration positions including:  Executive Secretary, Credit and Collections Administrator, Marketing Administrator, Marketing and Operations Administration Manager, and from 1985 to 1989 as Corporate Secretary.  From 1989 to 1991, a joint venture company, Hagglunds Foremost Inc. employed Ms. Pusch as Vice President Administration and Secretary.  During her tenure with Canadian Foremost, Ms. Pusch acquired extensive domestic and international administration expertise.