Ali Onyschuk, GPC.D – Director, Corporate Governance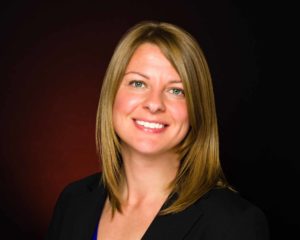 Ms. Onyschuk joined CAS Corporate Governance Services Inc. ("CAS") in August 2012 and is responsible for preparing and organizing corporate documents, including share issuances, management of minute books, meeting minutes and resolutions; research and due diligence projects; and client correspondence and file management.  She also acts as account manager for various CAS clients and provides corporate governance and compliance services. Ms. Onyschuk is a member of the Governance Professionals of Canada and received her GPC.D designation in December 2018.
Prior thereto, Ms. Onyschuk worked at a mid-size law firm in Calgary as a corporate paralegal, with CORES Level III accreditation.  At this firm, Ms. Onyschuk dealt with corporate transactions including incorporations, amalgamations, continuances, extra-provincial registrations, and dissolutions; assisted in due diligence for entity acquisitions and divestitures; handled filings with corporate registries across Canadian, US and foreign jurisdictions; and managed minute books.
Ms. Onyschuk received a Bachelor of Arts Honours degree, majoring in Law with a minor in Sociology from Carleton University, Ottawa, Ontario.