Jenelle Tutty – Director, Corporate Compliance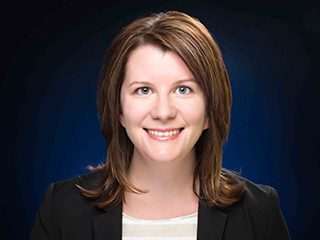 Ms. Tutty has been working in the governance and compliance field since 2003 and joined CAS Corporate Governance Services Inc. ("CAS") in April 2015. She acts as account manager for various CAS clients, both private and public. Ms. Tutty assists clients on a wide variety of corporate governance and corporate compliance matters and fills, to various degrees, the corporate secretary role within many of these organizations. Such duties include, but are not limited to, the following: (i) attendance at Board and Committee meetings and drafting of related meeting minutes and action/follow up lists; (ii) preparation and dissemination of meeting materials for directors and officers (including via board portal platforms); (iii) stock exchange compliance; (iv) stock transfer matters; (v) continuous disclosure, regulatory and insider filings; (vi) preparation of proxy related materials; and (vii) assisting with drafting and reviewing various corporate policies, terms of reference, charters and position descriptions. Ms. Tutty is a member of the Governance Professionals of Canada.
Ms. Tutty also worked at CAS from 2005 – 2010 in the role of Vice President, before taking an extended maternity leave. Most recently Ms. Tutty was Manager, Public Company Services at a mid-size law firm in Calgary from 2013 to 2015. At this firm Ms. Tutty provided corporate governance and compliance services to a range of public companies.
From September 2014 to December 2016 Ms. Tutty served as a member of the Board of Directors of Made by Momma, a grassroots non-profit organization and registered Canadian charity located in Calgary, and continues to volunteer with the organization.