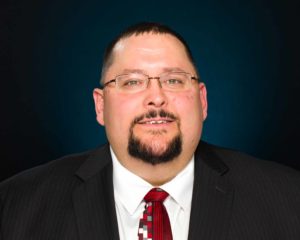 Mr. Hunter joined CAS Corporate Governance Services Inc. ("CAS") in September 2007.  He acts as account manager for various CAS clients consisting of both public companies listed on the Toronto Stock Exchange, TSX Venture Exchange and the Canadian Securities Exchange, and for private companies.  Mr. Hunter advises clients on a wide variety of corporate governance and corporate compliance matters and fills, to various degrees, the corporate secretariat role within many of these organizations.  Such duties include, but are not limited to, the following:  (i) attendance at Board and Committee meetings and drafting of related meeting minutes and action/follow up lists;  (ii) Exchange applications; (iii) preparation and dissemination of meeting materials for directors and officers (including via board portal platforms); (iv) stock transfer matters; (v) securities disclosure and filings; (vi) preparation of proxy related materials; (vii) assisting in due diligence reviews; (viii) assisting with drafting and reviewing various material agreements; and (ix) assisting with drafting and reviewing various corporate policies, terms of reference, charters and position descriptions.
Prior to Mr. Hunter joining CAS, he was a paralegal with a large national law firm with CORES Level II accreditation.  While at this firm, Mr. Hunter worked with the securities group and provided corporate secretariat services to the firm's public markets group.
  Mr. Hunter graduated from the Southern Alberta Institute of Technology with a Legal Assistant Diploma (Hons) in 2004; in 2005 he received a Certificate in Managing Conflict in Today's Workplace from Mount Royal College and is currently working towards obtaining his GPC.D designation from the Governance Professionals of Canada.
  Mr. Hunter is a Notary Public in and for the Province of Alberta, a member of the Governance Professionals of Canada.